Accordingly, Director of the International Francophone Institute (IFI), Dr. Ngô Tự Lập was conferred with the Knight of the Order of Arts and Letters of France while the Order of Academic Palms was presented to Associate Professor Dr. Trịnh Văn Minh, senior lecturer of the University of Education under the Vietnam National University (VNU), Hanoi.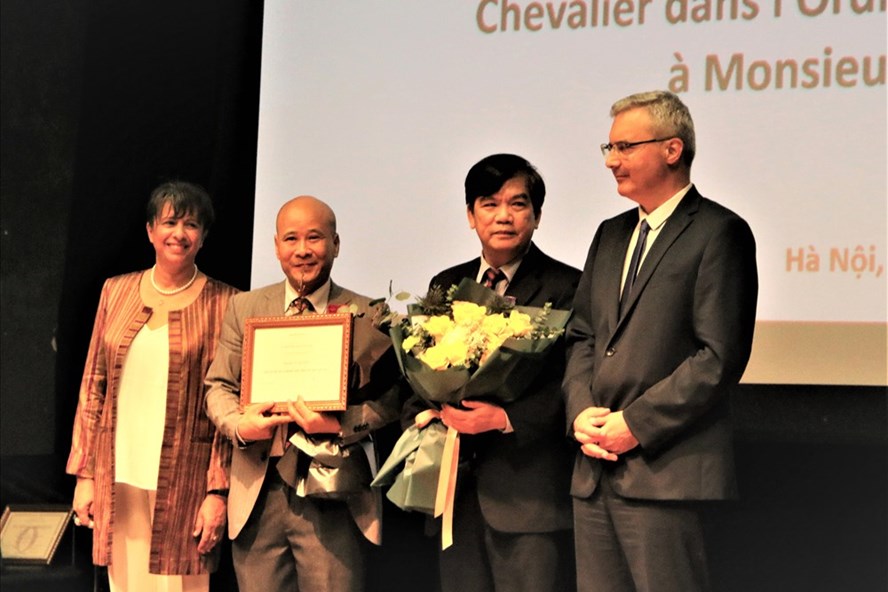 1. The Knight of the Order of Arts and Letters: Established in 1957 by the Minister of Culture, the Knight of the Order of Arts and Letters is one of the ministry-level distinctions of France for individuals whomake contributions to literature and arts in France and the world.
As a former naval officer, Dr. Ngô Tự Lập graduated from Baku Marine University in the former Soviet Union, Hanoi Law University, Fontenay-St Cloud University (Master level), and Illinois State University (Doctorate level). He published over 20 books, including four short stories, two poem and five essay collections along with works translated from French, Russian and English language.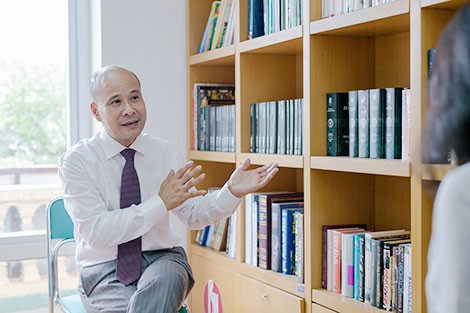 He won many prizes and was nominated for PEN Award for Poetry Translation with "Black Star" collection.
Under his leadership since 2016, IFI has become a multidisciplinary higher education and research institution with the function of promoting and developing education, research and technology transfer activities of Francophone Community half of Asia-Pacific as well as other countries all around the world.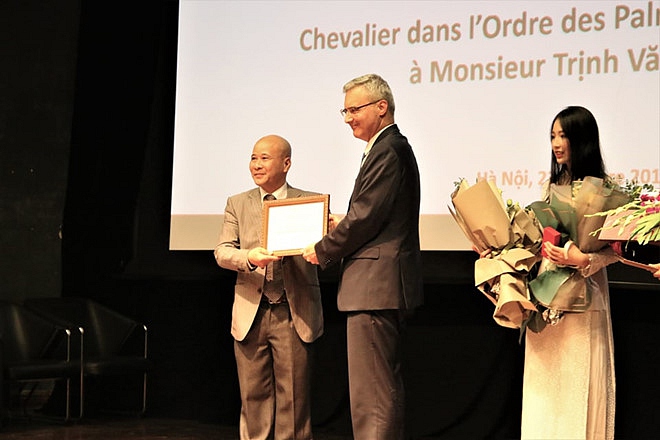 Dr. Ngô Tự Lập has continued to contribute to preserving and promoting the common heritage values of Vietnam and France, contributing to the development of cooperative relations between the two countries.
2. The Order of Academic Palms is the oldest French distinction founded on March 19, 1808. Decisionson nominations and promotions are decided by the Minister of National Education.
Associate Professor Dr. Trịnh Văn Minh graduated from the University of Languages and International Studies (Bachelor level), Aix-Marseille University (Bachelor and Master level on linguistics), New Sorbonne University - Paris III (Master and Doctorate level on language and culture teaching theory).
He was a member of the Scientific Committee under the Francophone University Agency (AUF), President of the Regional Committee of Experts of AUF in Asia Pacific, former Dean of the Pedagogy Science Faculty under the VNU, Hanoi.
As a regular expert who was invited to work with the Vietnamese Ministry of Education and Training, the International Francophone Organisation's Asia-Pacific Regional Francophone Centre, the AUF and the French Embassy in Vietnam, Minh authored dozens of books and articlesabout French teaching and training of French language teachers in Vietnam and the world.